---
Attorney Tom Lamb Will Review Your Case
And He Will Contact You Soon
---

A Note from Tom Lamb to our Potential New Client
Thank you for allowing me the opportunity to evaluate your possible case.
Please know that you will get a reply from me about your case no later than the next business day.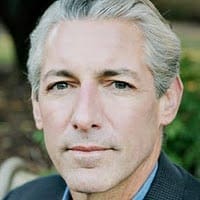 Do not hesitate to contact us by phone, (800) 426-9535, as there are no legal fees or any other costs when you call us about a possible case.
I look forward to possibly representing you and working on your behalf as regards this case.
Respectfully,
Tom Lamb
---
More Information:
Our Experience With Drug Injury And Death Cases
How We Handle Your Drug Side Effects Case
How To Get Legal Compensation For Your Drug Side Effects Case
Frequently Asked Questions by Potential Clients
About the Law Offices of Thomas J. Lamb
Attorney Tom Lamb Profile Page
---
Patient Advisory
US FDA advises that you should not stop taking any prescription medication before talking to your doctor.
Reports of serious drug side effects should be made to the US FDA MedWatch program.
The prescription drug names are registered trademarks of the respective drug companies.
DrugInjuryLaw.com is not affiliated with any of the drug companies nor with the US FDA.